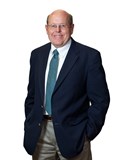 "Improving Life Through Recovery"
WELCOME TO GULF BEND CENTER
Gulf Bend Center is proud to be regional provider of integrated behavioral health and intellectual & developmental disability services for Calhoun, DeWitt, Goliad, Jackson, Refugio, Lavaca and Victoria Counties.  Our entire staff is dedicated to improving the quality of life in our community for individuals and their families by providing excellent and trusted care for wellness.
Our Center provides a variety of treatment and support services designed to equip our patients along with their families and friends with the tools they need to move beyond their health and developmental challenges.
(Pictured: Jeffrey Tunnell, Executive Director)
Funding is provided by Methodist Healthcare Ministries of South Texas, Inc.
Mental Health, Intellectual & Developmental Disabilities & Substance Use Issues
24-Hour Crisis Hotline: (877)SAFEGBC or (877)723-3422