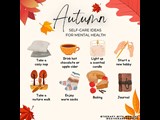 Autumn Self Care Tips
Fall is here and with it comes busier schedules, colder weather, and shorter days. In the blink of an eye, the holidays will be here, and we'll be wrapping up another year.
Autumn is a natural time for reflection and gratitude and it provides some special opportunities to use seasonal self-care ideas.
Renovation Updates
Phase 2 Renovation Updates for Gulf Bend Center's Expansion Project:


Painting is ongoing.
Lettering on drive thru canopies has been installed.
LVT flooring is being installed.
Lobby framing to begin Saturday with floor installation to follow.
Casework & countertop installation to begin on Monday.


You can be a part of bringing a new level of mental health care to our community by making a donation to the "Building a Healthy Community Together" campaign. Please visit www.gulfbend.org for more information.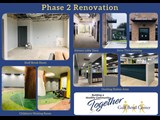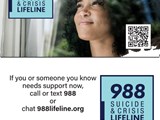 988 Suicide & Crisis Lifeline
Finding help when faced with a mental health crisis – for yourself, a loved one, or someone you're concerned about – gets easier on July 16, 2022, when the National Suicide Prevention Lifeline goes live with a soft launch of the new three-digit 9-8-8 support line. The Substance Abuse and Mental Health Services Administration (SAMHSA) estimates that calls to 9-8-8 will be roughly twice that of calls currently coming into the Lifeline, and that's before they actively strive to increase public awareness of 9-8-8 in 2023. In anticipation of increased demand, Lifeline call centers across the nation – including five in Texas – have been pressing to increase their capacity to answer calls and respond to caller's needs. The Texas Health and Human Services Commission is currently in the process of bringing on a back-up Lifeline site to ensure Texas callers can talk with someone from Texas when they reach out for help.


Simply calling or texting 988 or typing
988Lifeline.org
will connect you to compassionate care & support for mental health-related distress.
#988Lifeline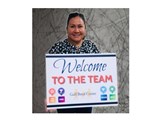 Meet Our Newest Team Member
We are excited to introduce our newest team member, Jessica Medellin, Case Manager - Mobile Crisis Outreach Team!
Welcome aboard! We hope that you will find your work at Gulf Bend Center to be rewarding, challenging & meaningful!
Funding is provided by Methodist Healthcare Ministries of South Texas, Inc.
Mental Health, Intellectual & Developmental Disabilities & Substance Use Issues
24-Hour Crisis Hotline: (877)SAFEGBC or (877)723-3422