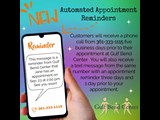 New - Automated Appointment Reminders!
Gulf Bend Center customers will now receive automated appointment reminders!
New Procedures for Appointments with Psychiatrists & Nurse Practitioners
The way you schedule your doctor appointment is changing. You will now call to schedule your doctor appointment within three to five business days from the time you are due to return to the clinic.

Thank you for your patience as we implement this new system!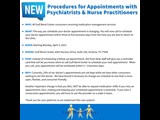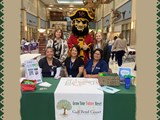 GBC Staff Participate in VC Healthcare Career & Transfer Fair!
Gulf Bend Center staff had a great time at the Victoria College Healthcare Career & Transfer Fair on Monday!

Visit gulfbend.org to see what career opportunities are available and how you can join our amazing team!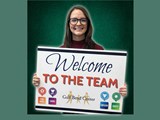 Meet Our Newest Team Members
We are excited to introduce our newest team member! Please welcome Peyton Fails!

Welcome aboard! We hope that you will find your work at Gulf Bend Center to be rewarding, challenging & meaningful!
Funding is provided by Methodist Healthcare Ministries of South Texas, Inc.
Mental Health, Intellectual & Developmental Disabilities & Substance Use Issues
24-Hour Crisis Hotline: (877)SAFEGBC or (877)723-3422