Mental health issues don't have to keep you from living your life. At Gulf Bend Center, our Mental Health Program is designed to help you manage your symptoms, identify your goals, and improve your overall quality of life. Services are tailored to meet individual needs while assisting the customer in developing skills and locating resources to increase their ability to be successful in their chosen environment. Our professional mental health staff will work with you to identify.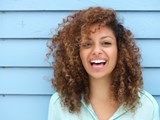 PROGRAM GOALS
Help customers reduce and stabilize persistent symptoms associated with their mental health
Assist the customer in developing social and community supports
Improve the customer's overall functioning and quality of life
PROGRAM SERVICES
Psychiatric, physical, and medication evaluations, follow up, and monitoring
Skills training
Rehabilitation services
Supportive housing and employment
Medication management, training, and support
Peer support
Referrals to outside services and assistance
ELIGIBLE CANDIDATES:
Customers must be determined to have severe or persistent mental illness such as schizophrenia, bipolar disorder, or major depressive disorder. Services are offered to residents within Gulf Bend's seven county service area: Refugio, Lavaca, Dewitt, Goliad, Victoria, Jackson, and Calhoun. *Individuals will not be denied access to services based on current address or ability to pay.
Funding is provided by Methodist Healthcare Ministries of South Texas, Inc.
Mental Health, Intellectual & Developmental Disabilities & Substance Use Issues
24-Hour Crisis Hotline: (877)SAFEGBC or (877)723-3422